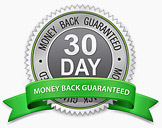 All Daminion Server editions include:
30 day money back guarantee

1 Year's premium maintenance

Maintenance provides free upgrades for one year, even across major version releases

7 day bug-fix guarantee

We fix bugs found in the latest published version of Daminion Server within 7 business days. For the purpose of this policy a bug is any defect that doesn't allow you to use an existing feature as it is described in the documentation. A missing feature or setting is not considered to be a bug, neither are minor graphic design issues, or issues that can easily be solved using an alternative approach, are not considered to be bugs.
TEAM

PRO

HOME

for small teams

for individual pros

for family photos

Price:
$499/user


Pricing Details

$199 US
$99-149 US
Access from multiple computers:
Can be used for commercial purposes

To use it commercially means to use it in any way connected to selling anything.

:
Can be used by companies:
Number of users:
2 or more
1
1 or 2
Access restrict by User Roles:
How many files can be imported:
Unlimited
Unlimited
Unlimited

A special time-limited offer
Daminion TEAM Server buyers get a FREE copy of our PDF Book "Secrets of Daminion 4".

Back
Each Daminion Server user license grants you one concurrent connection. For example with 10 concurrent user license you can register an unlimited number of users but only 10 of them can log in and use Daminion at one time. The eleventh user attempting to log in would be blocked, and unable to initiate a session until one user logs out.
Delivery
When you purchase our product you will receive your personal license key via e-mail. Online orders are processed immediately. Other types of order take longer: 1-2 days for POs, 3-5 days for bank transfers, and up to 3 weeks if payment is made by check (US) (cheque (UK)).
As soon as you've registered, you can use our technical support. If you do not receive your license code within two working days, please .
Upgrade
How do I get a written quote?
To get a written price quotation for Daminion Team Server simply fill in the price quotation request form.
Enter your contact data, the product name Daminion Team Server (product ID 300001868). You will receive the price quotation by e-mail as a PDF file.
For further questions, payment options,
purchase orders
,
invoices
, etc. please consult
our customer care center
at Share-IT or contact Share-IT directly via their
service system
or by
phone
. Their terms and conditions apply to all sales done through their shop system. please visit the
Customer Care Center.
Sales Contact
Please if you have any questions.
WHAT USERS SAY

Scott Rosenthal
Embedded Systems Engineer
I evaluated eight different DAM-type packages and Daminion is by far the best one for asset management. The others don't even come close.

Gary S. Ownsby
Daminion Customer
In writing a Christmas letter to a relative far away, it was great to be able to locate various photos of our family so fast and put them into my letter. For the recipient, an lady in her mid-80's, photos mean the world to her as she hasn't seen most of her East Coast family for 30 years. Daminion made getting the photos easy and spiced up my letter. Great work!
PAYMENT OPTIONS
You can order our products online, by Secure Online Credit Card, Paypal, Wire Transfer, Purchase Order, Phone, Fax, Wire Transfer, Money Order, Check (Cheque) or iDEAL (The Netherlands).
All transactions are secure.
ORDER BY PHONE/FAX
You can place a credit card order over the phone or fax by contacting Customer Service.
Customer Service USA/Canada
For payment questions only!
Phone:
+1 800-903-4152
(for calls from inside the U.S.)
+1 952-646-5747
(for calls from outside the U.S.)
Fax:
+1 952-646-4552
Language:
English
Customer Service Europe
For payment questions only!
Phone:
+49 221-31088-30
Fax:
+49 221-31088-29
Languages:
English, German, French, Italian, Spanish, Portuguese
Before placing your order, please note that the Daminion Team Server ID is 300001868. Please note that this number is for placing order only.
Purchase Orders (PO) are processed by element 5 - Digital River GmbH