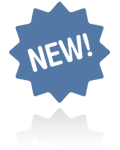 Daminion 0.9.9 – minor update now available to download.
With the new version of Daminion you can classify your image archive library even faster, thanks to improved file/folder management, tag
presets, and many other improvements.
Improved File/Folder management
It's now possible to remove folders from the catalog
Added support for drag-and-drop reordering of folder structure in the tags tree. You can now create subfolders by simply dragging and dropping one folder into another.
Re-location of media items. If you've renamed or moved a file outside Daminion you can re-link the file's new location back to Daminion. To access this option go to the "Item > Actions > Relink Item…" menu.
Assets can be annotated faster
Added option to Copy/Paste Tags. You can now copy and paste annotations from one item to another
Tag presets can now be assigned "on-the-fly" to importing files, i.e. during import.
The newly added "Tag Presets" allow you to define tag presets and assign them to files.
Minor bug fixes and improvements
Fixed a memory leak bug that restricted the number of files you could import per session to 10,000
Deleting items from catalogs now also removes associated thumbnails from the "~Thumbs" folder
Fixed a bug that prevented the creation of custom tags in shared catalogs
Fixed the "checking user rights" problem that occurred during Daminion Server installation
When switching between thumbnail pages the scroll position now moves to the top of the new page
Changes to an item's orientation in the Thumbnail Window are now reflected correctly in the Tray window
Clicking on the "Add" button in the file import window now imports the active folder if no other files or folders have been selected
Improved support for corrupted PSD images
Improved support for TIFF images
Added Escape hotkey to switch from "Assign Mode" to "Filter Mode" in the tags tree
Added an option "Automatically switch to Assign Mode" that can be turned off
Added support for reading EXIF metadata from Hasselblad RAW images
Thumbnail rotation now reflects in the Tray window
"Copy To" option in the "Downloader" now remembered its state
Minor improvements to the Properties panel
Updated German Localization (thanks to Uwe Noack)
Updated French Localization (thanks to Reynaud Lionel)
Improved support for PDF documents
Improved support for NEF files edited by CaptureNX
Improved support for reading lens info for Canon RAW files from Canon EOS 7D and 1D X
Fixed an issue with PDF files that prevented importing Page Count and PDF Size for PDF files