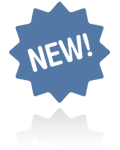 Daminion 0.9.8 – minor update now available to download.
We've received many requests from our users to incorporate file/folder management into Daminion. So now, with the new version of the program, you can:
– Move (Drag) files to a folder
– Add sub-folders
– Rename folders
With the 0.9.8 version of Daminion you can also update (re-link) a folder's location. For example, if you move a folder to any location outside Daminion, it's now possible to update the folder's location in Daminion without re-importing the whole folder. To do this, simply right click on a folder in the Tags tree and select the "Re-link folder…" option.
Other Improvements
Added support for offline files
Clicking on a Read only tag in the Properties panel fires a filter by this tag
By default, Tags for RAW files are written to the .xmp sidecars
Image Orientation is now extracted from RAW JPEG preview (instead of the original RAW image)
Daminion can now read metadata from RAW files that have been changed by Lightroom
It's now possible to specify which media formats will be imported during rescan
We've added the color green to the Tags tree in "Assign Mode" – please let us know if you think it looks ugly!
Added an option to select a tag hierarchy delimiter to improve compatibility with standalone third-party photo organizers.
Added a "Cut" and "Paste as Sub-Tag" option to the context menu in the Tags tree.
Added Ctrl + Ins, Shift + Ins, Shift + Del hot key support to the Properties panel.
Assigning Tag to Items from the Tags tree context menu now switches the tree to "Assign Mode".
Added new 9.0.9 version of the ExifTool
Minor improvements
Bug Fixes
Folders are now refreshed after rescan
Fixed a bug that was preventing IDv3 tags from being imported in some MP3 files
Fixed a bug that was causing local catalogs to open slowly
Photos in portrait mode that were edited in Nikon Capture NX are now correctly displayed
Fixed a bug that was preventing metadata from saving in every 11th file
Fixed a few bugs with Saved Query and Advanced Search
Fixed an issue with Relative Paths for local catalogs (works with newly created catalogs, and will soon be included in the old catalog version)
Fixed a bug that prevented tags from being written into the files when custom tags were available in the catalog and the tag names contained the Space symbol
Fixed a bug that led to the program crashing when previewing images
Fixed a bug that was causing Daminion to crash when new entries in the Properties panel ended with the "," (comma) symbol
Fixed a bug that was slowing down metadata updating in JPEG and a few other formats
Fixed a bug when image statistics weren't updating in tags when sub-tags were removed
Fixed bug that was preventing images from being previewing after their thumbnails had been rotated
Fixed an issue with cancelling image rotation progress
Fixed a bug that was causing Daminion to crash while importing or rescanning some MOV files due to an outdated version of MediaInfo library.
Tag changes for more than 20 files in Properties Panel is now applied when item selection is changed
Statistics for parent tags now update correctly after removing sub-tags
Several other bugs have been fixed
Our customer base is growing fast and we'd like to offer a 10% Christmas Discount to all new customers who purchase Daminion Server this month (January 2013)! To take advantage of this offer, please contact us before placing your order for Daminion Server.