Integration with other system
Metadata is the best way to exchange information between different systems. With XMP, you won't have to depend on various API versions of various other systems. Daminion will read/write metadata in many formats including image, camera RAW, vector, video, audio and PDF files.
Integration by Metadata
Various photo sharing services like Flickr, SmugMug, Fotki, social services like Facebook, and content editors like Photoshop and Indesign can interpret the XMP data written into files by Daminion. Learn more about storing tags into metadata.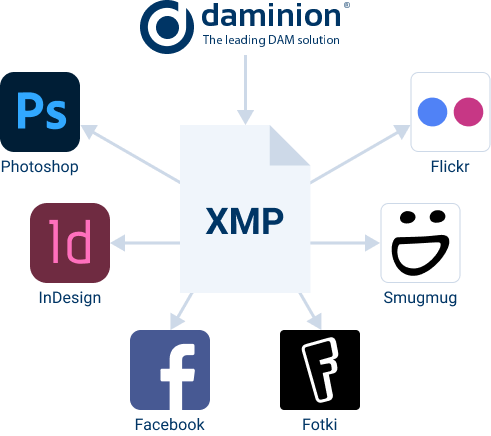 Open/Edit With a Content Editor
Daminion can preview 100-plus media formats. Although it doesn't have rich editing capabilities, it can be easily configured to view or edit media files using external applications.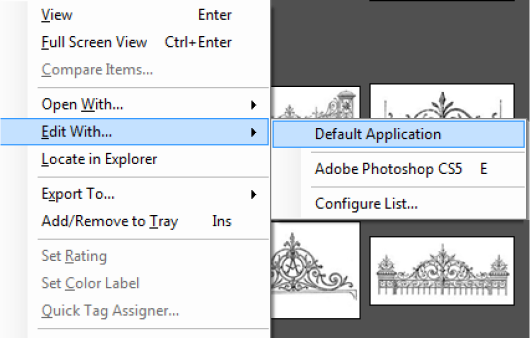 To open or view an original file with an external application use the "Open With" option from the context menu. If you select the "Edit With" option, the file will be "Checked Out" before it opens.