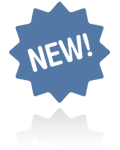 With the new Daminion 3.4 you can create multiple SHARED catalogs and open them as multiple local catalogs in your Daminion Client!
Previous versions of Daminion limited users to 1 shared catalog per installed Daminion Server. Although the Daminion Server allows you to import and manage millions of files, it sometimes makes sense to split your digital asset library into several smaller parts, especially in an organization with many departments, where each one has its own particular digital archive.
This was our users' most frequently requested feature – with more than 50 registered users requesting it – and it's available at last.
Check out the short video below and discover how to create and manage multiple shared catalogs in the new 3.4 version of Daminion Server
Daminion 3.4 has also benefited from dozens of minor improvements and bug fixes.
Special Offer: Get Daminion with 15% discount
For a limited period only, we are offering a 15% discount on any version of Daminion. The offer is open up to and including November 8, 2014.
Improvements
Daminion allows you to create multiple SHARED catalogs now. Check out the short video above.
"Tag parents of a selected item" is now highlighted in the Tag tree
The Daminion Server Administration and Open Shared Catalogs windows have been redesigned
Added an option to import local Daminion catalog into the Server one (File > Import> Daminion Local Catalog (.dmc)…)
Added an option to change the location of server catalog thumbnails
Added "Catalog >Replication Settings" that allow you to use locally replicated file copies instead of files on a remote computer when working with the Daminion Server via a VPN connection
Added an option to keep the Console Output open after launching an external application. This is useful when configuring the arguments of external applications in Daminion's "Open With > Define External Tools" menu
Added "Import/Export" options in the "Open Applications" window
New local catalogs are created up to 20 times faster
Daminion Server now automatically updates Ports for newly created catalogs in the Windows Firewall Inbound Rules
It's now possible to switch off notification of new releases
The "Move Out" option is disabled for the Place tag in the tag tree
Several minor improvements
Bug Fixes
It is now possible to create more than 10 custom tags per catalog
Fixed bug that created custom tags without hierarchical structure
Fixed bug when Client wasn't automatically updated from the Server
Fixed bug when images were always exported at 300 dpi
Fixed bug with moving folders via the "Cut/Paste as SubTag" commands in the Folder panel
Fixed bug when deleting items
Fixed bug when deleting tags
Fixed bug when tags with sub-values were not expanded after dragging files over them
Fixed bug with importing CSV files
Fixed bug with launching the Daminion Server Admin panel on some Windows configurations
Fixed bug with connecting to a Server catalog with activate Home or Pro Server licenses
Fixed bug when Ctrl + C/V didn't work when multiple catalogs were opened
Renaming Folders now supports capital letters
Fixed bug when TIFF files were not exported
Fixed bugs when exporting files
It is now possible to use the "\" symbol when searching for folders (for server catalogs and for files with absolute paths)
Fixed minor bug when searching for words with umlauts (for server catalogs)
Fixed bug when a new Daminion installation overrode the existing Daminion Server rules in the Windows Firewall
Fixed bug when renaming custom tags with Integer type in the tag tree
Fixed bug when dimension info was not imported
Fixed several issues related to the time-out exception when querying for large number of files at the same time
Fixed bug with removing GPS info from the Properties panel
Fixed bug with the "Optimize catalog" command
Fixed bug with Rescanning folders
F7 and F8 keys now work for items in the Tray
Fixed a bug with tags expanding slowly
Fixed bug when the %folder token didn't work properly
Fixed bug when Daminion exported images with original file extensions
Fixed bug with importing/rendering some TIFF files with corrupted metadata
Fixed bug when some files could not be exported
Fixed a minor issue when rendering TIFF files
Fixed bug when the Properties panel was incorrectly displayed when Hebrew was selected in the Language settings.
Fixed a minor issue when removing tag groups in the Tag tree
Several other minor bug fixes
Localizations
Added Portuguese language (by Mónica Esteves Reis)
Updated German language files (by Sedat Yakisir and Uwe Noack)
Updated Spanish language files (by Jose Angel Calvo)
Updated French language files (by Reynaud Lionel and Alain Pierre)
Updated Dutch language files (by Peter Gebruers)
Updated Polish language files (by Mariusz Lewandowski)