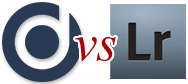 We're frequently being asked the question: What are the advantages of Daminion over Lightroom? So I've decided to compile a list of the major differences between the two products. I should stress that both products are constantly being improved, so the information below may get a little outdated over time.
Lightroom – is primarily a first-rate Camera RAW editor with built-in photo management and presentation tools for professional photographers.
Daminion – is a digital media management system that focuses on management and presentation only and doesn't include any built-in editing capabilities. The key benefit of the program is its Multi-user access.
Two versions of the Daminion Server will be available:
Daminion Server – for home users who own multiple computers
Daminion Server Pro – for small creative teams who need centralized
access to a media archive and built-in presentation capabilities
Daminion Server benefits:
Works for multiple users across a network
Controls access to media content by user roles
Audits files. It's easy to find out who's made what changes to your content – and why
Version Control. You'll never have to lose a good idea again through someone overwriting your file edits
Daminion Standalone benefits:
Multiple catalogs can be opened simultaneously as web-browser pages. Photos can easily be moved between catalogs
All information about media files is described by tags. Tags are automatically synced with file metadata without user interference. You work with a small set of tags (~20-30), do your primary job and don't have to worry about metadata
Support searches using boolean expressions (AND/OR)
Advanced Search enables you to locate assets with virtually any set of query parameters (more than 100 properties) in conjunction with boolean And/Or operations and a set of conditions like: "Contains", "Starts with", "Matches", etc.
Saved Searches. Think of it as dynamic collections. Any time a picture with particular properties appears in the catalog, the collection will automatically grow, and you can view it with a single mouse click
Support for hierarchical tags, with no limitation on nesting levels: categories, people, place, keywords, event… with Lightroom you're limited to hierarchical keywords only
Besides Photo and Video formats, Daminion supports PDF, BMP, PSD, PNG, GIF, and Audio formats. Vector and Office format support will be added soon
Version Control. Puts an end to the problem of work being redone because you've lost your original versions!
Send to Email and optimize images "on-the-fly"
Import from PicaJet (I think Lightroom may support this via add-ons 🙂
Lightroom benefits
Lightroom has a superb built-in Camera RAW editor. Although we don't offer Camera RAW editing capabilities as such, Daminion can read Camera RAW metadata, generate previews, and supports built-in JPEG previews. It also allows you to write metadata back to some Camera RAW formats
Mac version. Daminion is for Windows only. We understand that 50% of photographers are Mac users. We even carried out a survey recently, and published a survey on our blog: Mac vs PC. What Professional Photographers Prefer? We haven't yet tested Daminion with Parallels Desktop, Virtual Box, Wine or any other virtualization tools, so I can't say for certain whether the program can be launched on a Mac in this way
Effective web-publishing. This function is planned for future versions of Daminion
Getting started with Daminion
Are your corporate digital assets still disorganized or you want to check this? Request a demo and get all your questions answered with one of our resident customer champions.