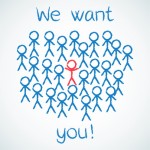 As users of Daminion, you and your team understand the product, its virtues, ease of use and cost-effectiveness. We are in search of a PR/Marketing professional to assist Daminion in its growth. While we wish to expand the business we are turning to our loyal users and clients first, those who have a passion for our product and services.
Do you have a background in PR and/or marketing? If yes, please submit a personal CV or request to support/at/daminion/dot/net
Getting started with Daminion
Are your corporate digital assets still disorganized or you want to check this? Request a demo and get all your questions answered with one of our resident customer champions.