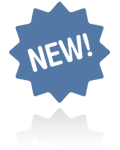 Minor Daminion update now available to download.
The new version allows you to create custom tags and also contains many other improvements like improved image viewing (including support for viewing extra-large JPEG images – up to 1000 MP), and a brand new color management option. Foreign customers can now work with Daminion in their native language – the program is available in German, French, Polish and Russian. We've also made several other improvements and bugs fixes.
Please note: Daminion Server users should update both Server and all Clients.
User Defined Tags (Custom Tags)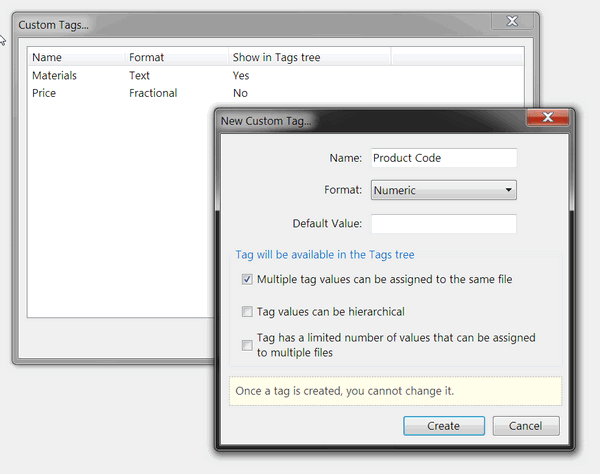 Custom Tag management is available from the main menu via: Catalog > Custom Tags
Although Daminion has a list of more than 30 predefined tags (enough to describe image collections in most cases), your company may wish to have its own classification terms (tags); materials, price, weight for example.
Custom Tags are mapped into XMP just like most of the other tags.
Improved image viewing
The new version of Daminion now displays medium-quality images before rendering high-quality previews, and you can switch to the next image without having to wait for the current one to finish loading. With the latest version of Daminion you can also view extra-large JPEG files (1000 Megapixels for example). Plus we added an image pre-loading support.
New Localizations
Thanks to our contributors, the program is now available in German, French and Polish.
German localization by Uwe Noack
French localization by Reynaud Lionel
Polish localization by Mariusz Lewandowski
Other Improvements
New Color Management options (turned off by default). Daminion can now display thumbnails and previews according to the display's ICC Profile
Video file thumbnails now displayed as cine-film
Added support for displaying tag hierarchies in the Recently Assigned Tags panel
Improved support for Camera RAW files with .xmp sidecars. RAW images are now correctly uploaded to, and removed from, shared catalogs along with XMP sidecars.
Exposure info is now displayed for Panasonic RW2 images
Added support for IIQ (Phase One) camera raw format
Added support for uncompressed 12 bit gray scale TIFF files
Optimized loading of JPEG-CMYK images, without ICC profile
Added support for image preloading
Improve Usability and Look and Feel of Image Downloader
Daminion updates Orientation tag after image rotation
Improved speed of loading RAW images and generating of RAW image thumbnails (up to 2-3 times)
Label, Rating and Flag now are visible when only thumbnails without captions are displayed in the thumbnails area
Added new versions of DCRaw library for 32 and 64 bit Windows versions
Added F12 shortcut to switch to FilmStrip mode
Dimension info is now displayed for video files
Daminion can now read metadata from .thm sidecars of some video files
A number of other minor improvements
Bug Fixes
Width and height now correctly displayed for rotated images
"Does not contain" search criterion now works in the Advanced Search window
Hiding files with specified tags now works (Alt + Click)
Date and time recognized correctly in MOV and several other video formats
Fixed: An error in program settings that caused Daminion to crashes during launch
Fixed: bug that used to cause the program to freeze when displaying all file metadata on Windows XP
New People now added to tag tree after "Read from File" option
Fixed: a bug in the "Size all column to fit" command
Fixed: a bug that caused incorrect Place sub-tags to be passed from the Tags tree to the Advanced Search window
Fixed: bugs that caused the program to freeze when importing certain corrupted JPEG and TIFF files
WMA format is now handled by Music Processor instead of Video Processor, and tags are now handled correctly
Fixed an issue with F10, F11 shortcuts when multiple catalogs are opened
"Un-synced files" tag is now updated correctly
Daminion is now read metadata from .xmp sidecars that were written by old Daminion versions
Several minor bugs fixed