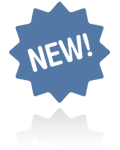 Daminion 1.0 RC1 – minor update is now available to download. It's now possible to stamp images with Geo coordinates and locate them visually on a map.
In addition, we've improved XMP metadata handling and support for video formats, added quality EPS/AI thumbnail rendering, and fixed a number of bugs.
Geo-Tagging Images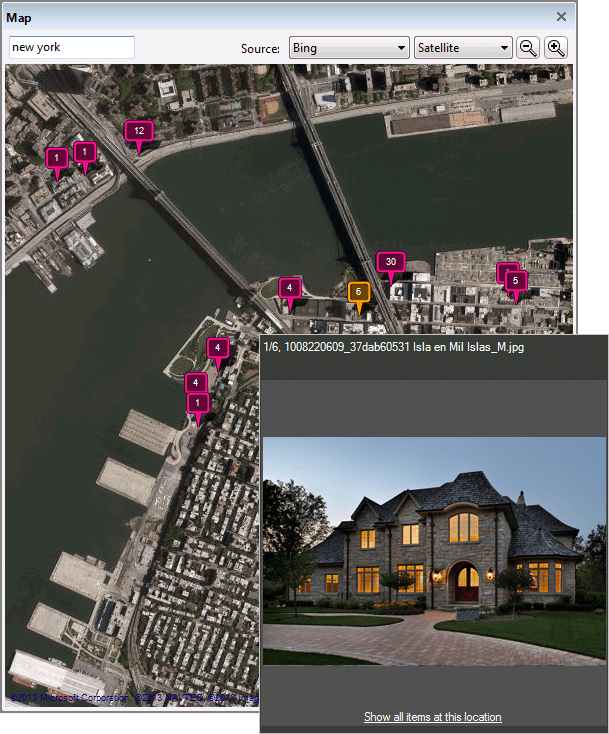 To stamp images with geo coordinates just select items and drag them to the Map.
You can drop items onto an existing marker
All markers are always visible, no matter how many files have been selected
Search for a location
Markers for the selected items are displayed in orange.
The locations of existing markers can be changed using the mouse
You can use your favorite map provider such as Google, Yahoo, Bing or Yandex
Click on a marker to preview thumbnails of the items behind it
Items that are located close to one another are grouped together for ease of visualization
It's possible to view all items assigned to a certain marker in the Thumbnail Browser
Import Filter
The "Import Files" and "Rescan Folders" commands allow you to define, in one place, which media formats will be imported into the catalog.
User-defined formats can also be imported into the catalog (Catalog > Import Filters…)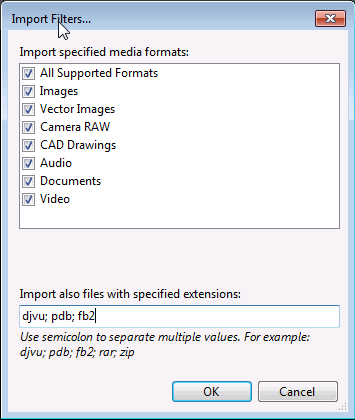 Daminion will display a default thumbnail for these files unless you install a special Windows Explorer extension to display quality thumbnails of this files type in your Explorer window.
To add support for quality EPS/AI formats:
https://daminion.net/tutorials/ai-eps-support
To add support for quality djVu thumbnails:
http://www.caminova.net/en/downloads/download.aspx?id=5
Display more thumbnails on the screen
You can now display more thumbnails on the screen (up to 50%) thanks to the new Compact View mode.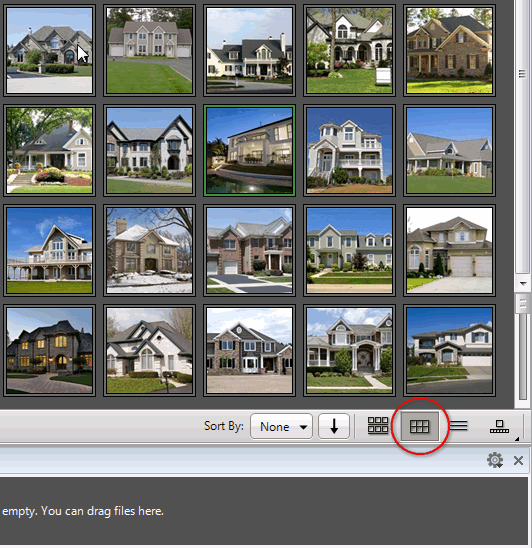 Improved Support for Video Files
More video formats and codecs are now supported
Better handling of XMP metadata in video files
Fixed bug that was slowing down the updating of tags in the AVI format
Improved Support for XMP metadata
Daminion now uses the new Adobe CS6 XMP Toolkit – which has had many of its bugs fixed
Project and Client tags are now mapped to the XMP metadata
Improved metadata compatibility with other tools. Array values now read from all mapped fields
Improved compatibility with Lightroom and Bridge: duplicate flatten keywords and truncated IPTC keywords are not imported when reading metadata
Improved localizations
Now with a Spanish translation (by Jose Angel Calvo)
Updated German Localization (by Uwe Noack and Sedat Yakisir)
Updated French Localization (by Alain Pierre)
Updated Polish Localization (by Mariusz Lewandowski)
Minor Improvements
It's possible to paste a copied tag into the root tag in the tag tree
The full folder path is now displayed in the Properties panel
It is no longer possible to create local catalogs on remote network locations
Daminion doesn't add its copyrights while editing tags
"Read Tags from File" now reads metadata, even if the creation datetime hasn't changed
Tags can be sorted in the Tags tree
Improved performance in "Full Screen" mode
External applications can be launched with extra arguments
Rating menu is now sorted in the ascending order
"Move To" command can move network files to the Daminion Server by references without uploading them
Improved quality of images in "Full screen" mode (uses Hermite filter)
A lot of other minor improvements
Bug Fixes
"Locate in Explorer" command now works when Client and Server are located on the same PC
"Locate in Explorer" now works in the Folders tree also
Fixed "AppendToCache" bug
Fixed bug while adding items into the Tray
Fixed bug when tags are not written into the audio files
Fixed a bug with thumbnail rotation
Fixed a few "Export Preview" related issues
Fixed an issue with slow updating XMP of AVI files
Fixed several memory leaks
A new sidecar .xmp file is created now if a corresponding Camera RAW file doesn't have it, and "write tags to sidecar" option is ticked.
Fixed a bug that disconnects client from the server after canceling the thumbnail rotation process
Fixed an error when new tags rewrite previously added tags for some video files
Fixed an error when Daminion Client disconnects from the Server after displaying the Map panel
Fixed a bug when when default Daminion Server ports can not be changed
Minor bugs fixed