Daminion has made the retrieval of imported assets extremely fast and simple; it stores all the media descriptions in a database named, Catalog. Stand-alone versions of Daminion will use .dmc file extensions.
Pictures (digital images) and other media files – of different formats or themes – can be separated into individual catalogs. For example, private.dmc can be used for private photos; music.dmc for songs; landscapedesign.dmc for the collection of landscape designs, etc.
We recommend creating the catalog in the same folder where all the media files belonging to this catalog are located. The catalog has paths relative to the imported files, so you can copy the Media folder to your laptop or other PC and immediately work there with the copied catalog.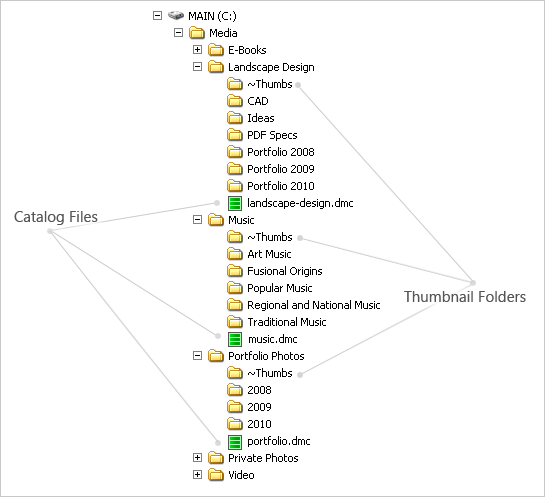 Sample scheme of organizing a media archive.
Photo and media thumbnails are cached into the separate folders; this means the catalog files stay compact, and can be easily and quickly backed-up.
Several catalogs can be opened under different tabs in the thumbnail browser like web pages in the tabbed web browser.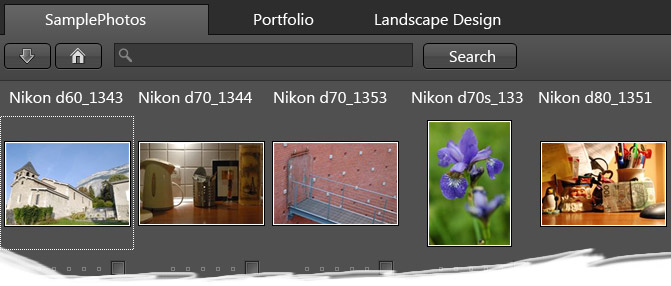 3 catalogs are opened in different tabs