What is a Digital Asset Management (DAM) solution?
Digital Asset Management, sometimes also called DAM, is a software solution that helps you to do many things, such as:
organize
store
find
retrieve and
share digital files
Sometimes, some Digital Asset Management solutions, like Daminion 5.0, also have other features built in, allowing you to work with rich media and to manage digital rights and permissions.
What is rich media?
Rich media assets could include:
photos
logos
illustrations
presentations
spreadsheets
word documents
electronic mail
music
videos
animations and
other multimedia content
So, what does a Digital Asset Management (DAM) solution actually do?
A DAM solution is another way of saying that it is a system that will allow users to find and content when they need it. The actual term "digital asset management" could cover a large number of solutions, anything from say- a non-professional photographer's photo archive (if this is you, download Daminion for free)to a company with thousands of users with thousands of excel sheets and anything in between. The most important part is the interface and ease of use. Another important part of the DAM solution is that it allows for the creation of a centralized digital library. This means that all of your digital assets will be in one place, so that you can find what you are looking for by keyword, ratings, color labels or even things like the image metadata, Camera lens or the Camera model.
I already have my own way to organize files on my computer, why do I need a DAM solution?
If you work on a windows system, more than likely your file structure looks like this –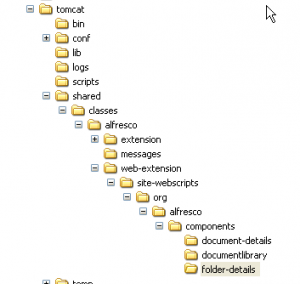 C:\Documents and Settings\YourName\My Documents.
From there, usually, people have something like-
\pic\work projects\1\2017\grey house\tile work\progress
The first thing that you notice is that there are a lot of folders. Folders within folders within folders and then maybe a date or a project name thrown in. And while this makes logical sense, it also means a lot of clicking to be able to find what you searching for, or what you think you might be searching for. In fact, this system works fine for a great number of people. But what if you are out of the office for the day and someone else is searching on your computer? Would they be able to find the files with the same speed?
In this case, a Digital Asset Management solution, like Daminion, could save you time and even money. Simply start the program, then enter the search term or terms that you are looking for. Since the server is centralized, it won't matter if a person is on your computer or not. All of the files are kept in one place, and are easily found. You could find every picture of a project that has something blue in it. Or say, you could find gifs that have a funny chicken, or even every particular word document on a certain theme. In short, instead of searching through folders, you would search using keywords, also known as tags.
But, what is the ROI on a Digital Asset Management solution?
Although there are different ways of calculating it regarding a DAM solution,  one interesting idea that our clients have mentioned to us is that they add all of their purchased stock photography into the centralized library. This means that not only can they make sure that they-
1. Don't repurchase photos they already have,
2. They can find the ones they do have faster and
3. They can track the licensing rights to that photo.
Which, at the end of the day, means that their company is not only being more productive but is also using the budget in a more efficient way!
Download Daminion today and empower you and your team to accomplish the immediate tasks at hand by organizing and centralizing your digital asset library through the use of a Digital Asset Management (DAM) solution!
PS.
………..Still not sure if Daminion fits your needs? Don't take our word for it:
Getting started with Daminion
Are your corporate digital assets still disorganized or you want to check this? Request a demo and get all your questions answered with one of our resident customer champions.