In today's digital landscape, content creators are not just dealing with one or two types of media assets; they are juggling a plethora of them. From videos, images, and audio files to documents, spreadsheets, and even 3D models, each type of media asset comes with its unique set of challenges and complexities in management. Let's break it down:
Videos: The sheer size of video files makes them difficult to manage. They require ample storage space and often need to be transcoded into various formats for different platforms.
Images: High-resolution images can also be large and cumbersome. Moreover, they often come in various formats (JPEG, PNG, TIFF, etc.) and may require metadata tagging for easy retrieval.
Audio Files: Similar to videos, audio files can be large and may come in various formats like MP3, WAV, or FLAC. They also often require metadata for categorization and quick access.
Documents: Whether it's PDFs, Word documents, or Google Docs, document management involves version control, access permissions, and often, real-time collaboration.
Spreadsheets: Excel files or Google Sheets are often used for data analysis and reporting. They require features like version history, sharing capabilities, and sometimes, real-time collaboration.
3D Models: These are specialized files used in industries like gaming and architecture. They are not only large but also require specialized software for viewing and editing.
Given the diversity and complexity of these media assets, Media Asset Management (MAM) software becomes not just a luxury but a necessity for content creators. The ideal MAM software should be versatile, easy to use, and rich in features that cater to the unique needs of managing each of these asset types. Join us as we explore the best Media Asset Management software options for content creators.
The Role of Media Asset Management Systems in Simplifying Asset Management
A well-designed Media Asset Management (MAM) system can be a game-changer when it comes to handling the complexities associated with various types of media assets. Here's how:
Centralized Storage: One of the primary benefits is the centralization of all media assets. This eliminates the chaos of scattered files across different drives and platforms, making it easier to locate and manage assets.
Automated Tagging and Metadata Management: Advanced MAM systems use AI and machine learning to automatically tag assets and manage metadata. This is particularly useful for large volumes of images and audio files, where manual tagging can be time-consuming.
Version Control: For documents and spreadsheets that undergo multiple revisions, MAM systems offer robust version control features. This ensures that teams are always working on the most current version and can easily revert to previous versions if needed.
Transcoding and Format Conversion: For video and audio files, MAM systems often include built-in tools for transcoding files into different formats, making it easier to distribute content across various platforms.
Access Control and Permissions: Security is a significant concern, especially for sensitive documents. MAM systems provide detailed access control settings, ensuring that only authorized individuals can access specific assets.
Collaboration Tools: Real-time editing and commenting features facilitate collaboration among team members. This is especially useful for documents and spreadsheets that require input from multiple stakeholders.
Workflow Automation: Many MAM systems offer workflow automation features that can streamline approval processes, content publishing, and other repetitive tasks, freeing up time for creative endeavors.
Specialized Viewing Tools: For more specialized assets like 3D models, some MAM systems offer integrated viewing tools, eliminating the need for specialized software just to view or present these files.
By addressing the unique challenges associated with each type of media asset, a MAM system can significantly streamline the asset management process, allowing content creators to focus more on creativity and less on administrative tasks.
The Best Media Asset Management Software
Choosing the right Media Asset Management (MAM) software can be a daunting task, especially with the myriad of options available. Each software solution comes with its own set of features, advantages, and limitations. To help you navigate this complex landscape, we've compiled a list of the top 10 MAM software solutions, complete with brief descriptions and their respective pros and cons.
Description: Daminion specializes in providing centralized asset repositories and robust metadata management, making it a versatile choice for handling a wide range of media types.
Pros: Excellent at centralizing asset repositories; supports a wide range of media types.
Cons: Outdated user interface; lacks advanced collaboration features.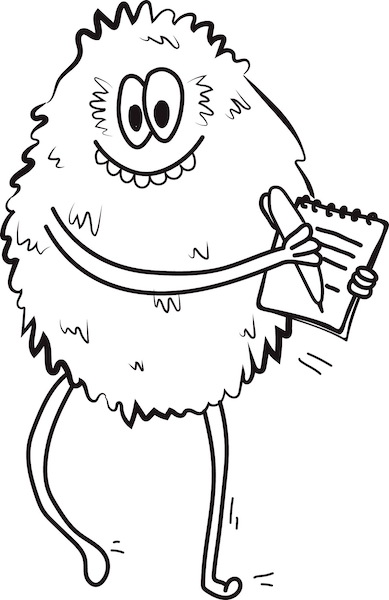 Get Your Free DAM Checklist
A concise checklist to help you assess if your organization requires a DAM.
2. MediaBeacon
Description: Known for its user-friendly interface, MediaBeacon offers AI-powered tagging and advanced search functionalities, simplifying asset management.
Pros: User-friendly interface; AI-powered tagging.
Cons: Higher price point; lacks built-in transcoding features.
3. Widen Collective
Description: Widen Collective is renowned for its customer support and offers features like version control and workflow automation.
Pros: Excellent customer support; robust version control.
Cons: Less intuitive user interface; lacks specialized viewing tools.
4. Canto
Description: Canto is designed for ease of use, featuring a clean and intuitive interface. It also offers unique features like facial recognition and automatic tagging.
Pros: Easy to use; facial recognition and automatic tagging.
Cons: Lacks advanced features like AI-based analytics.
5. AssetBank
Description: AssetBank focuses on security, providing detailed access control settings, making it a reliable choice for sensitive projects.
Pros: Strong security features; detailed access control.
Cons: Limited automation features.
6. Bynder
Description: Bynder is known for its workflow automation and real-time editing features, making it ideal for teams that require seamless collaboration.
Pros: Workflow automation; real-time editing.
Cons: Limited file type support.
7. Cumulus by Canto
Description: Cumulus offers robust version control and supports a wide range of media types, making it a versatile choice for diverse teams.
Pros: Robust version control; extensive media type support.
Cons: Outdated interface.
8. Adobe Experience Manager Assets
Description: Adobe's solution is robust and integrates well with other Adobe products. It offers AI-powered tagging and is a strong contender in the metadata management arena.
Pros: Seamless integration with Adobe products; AI-powered tagging.
Cons: Overwhelming feature set for smaller teams.
9. Filecamp
Description: Filecamp offers unlimited users in all its plans and provides basic Digital Asset Management (DAM) features at an affordable price point.
Pros: Unlimited users; affordable pricing.
Cons: Lacks advanced features like workflow automation.
10. Aprimo
Description: Aprimo is designed for scalability and offers a range of enterprise-level features, making it suitable for larger organizations.
Pros: Scalability; enterprise-level features.
Cons: Complexity may overwhelm smaller teams.
In summary, the market offers a variety of MAM software tailored to different needs and operational scales. Whether you're a solo content creator or part of a large production team, the right MAM software can significantly streamline your asset management process, allowing you to focus more on what you do best—creating content.
Conclusion
In the ever-evolving landscape of digital content creation, the importance of effective media asset management cannot be overstated. The right MAM software can be the linchpin that holds together the complex web of media assets, streamlining workflows and enhancing collaboration. While there is no one-size-fits-all solution, the market offers a plethora of options tailored to meet various needs and budgets.
As you consider your options, keep in mind that the best MAM software for you will depend on your specific requirements, the types of media assets you work with, and the scale of your operations. Take advantage of free trials and demos, consult with your team, and don't hesitate to reach out to customer support for each software you're considering. Your choice of MAM software is not just a purchase; it's an investment in the future of your content creation endeavors.
To further assist you in making an informed decision, we've prepared a comprehensive checklist that can help you better understand your needs and evaluate different MAM software options. Feel free to request this checklist as a valuable resource in your decision-making process.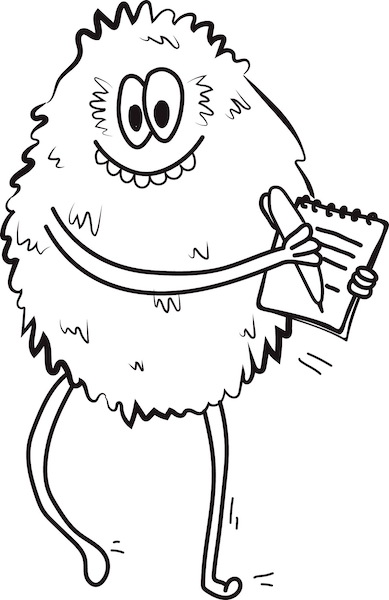 Get Your Free DAM Checklist
A concise checklist to help you assess if your organization requires a DAM.
So, whether you're a solo content creator, a small team, or a large production house, take the time to make an informed decision. After all, in the world of content creation, your media assets are not just files; they are the building blocks of your creative vision. Choose wisely, and may your creative endeavors flourish.