6.2 Release
After 5 months of intensive work, we are proud to announce the release of Daminion 6.2, a simple yet robust digital asset management (DAM) solution!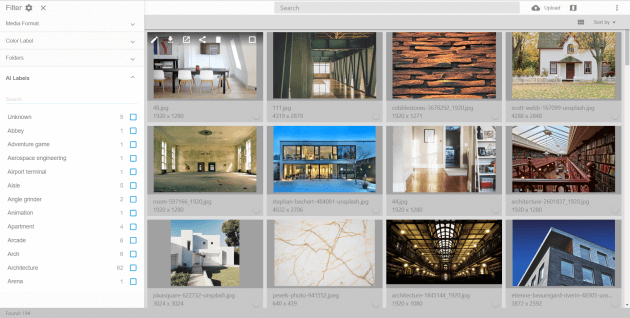 The new Daminion 6.2 version ships with several major improvements such as AI tagging, Synonyms for custom tags in the desktop client, Upload to a selected folder in the web client and Daminion cloud and PDF preview in the web client, as well as a range of other optimizations and enhancements.
Daminion 6.2 is available in both cloud and on-premises versions and works on many different platforms.
Major improvements include:
AI tagging
The most requested feature for Daminion is now available in both Daminion on-premises and cloud! Built on Google Vision, Daminion AI tagging automatically tags your image content with highly intelligent keywords and saves you and your employees hours of manual tagging time spent meticulously describing the visual content of your creative assets. Daminion AI tagging is not intended as a complete replacement for manual tagging, but rather as a handy tool to significantly speed up the workflow in your digital library. Learn more about Daminion AI tagging here.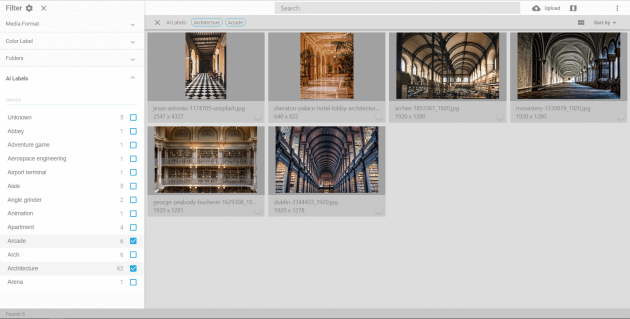 Synonyms for custom tags
With Daminion's custom tags you to overcome restrictions imposed by the default selection of tags available in other DAM systems, so you can organize your asset library in a thorough and business-related way. You can now benefit from assigning synonyms to custom tags in the same way as you would to default tags! Synonyms help you reduce the list of tags, avoid repetitive tags, and organize your assets in multiple languages if needed. Learn more about synonyms for custom tags here.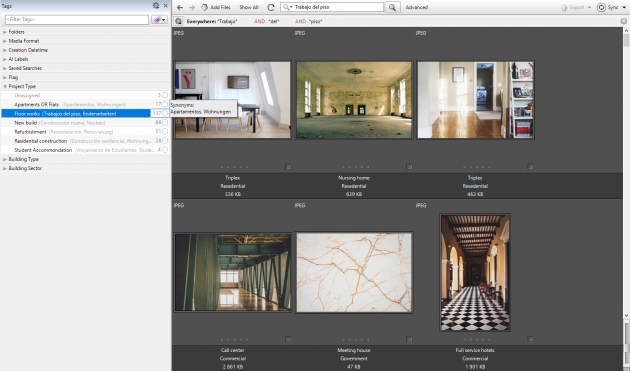 Upload to a selected folder
Organizing your files by default folder structure in the web client and Daminion cloud is no longer the only option! This new feature allows you to decide exactly where your new files will reside by uploading them directly to the selected folder. Find out more about uploading to the selected folder here.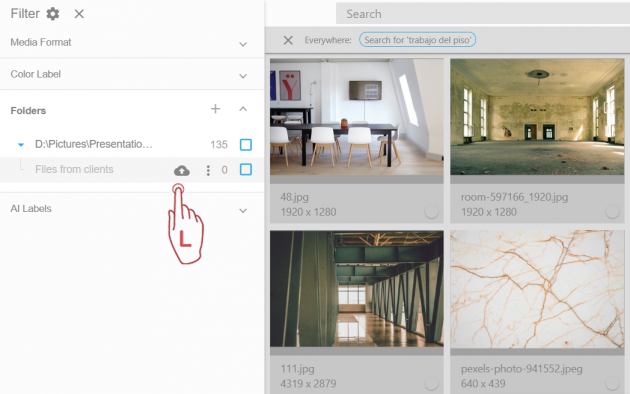 PDF preview in the web client
The PDF preview option allows you to open your PDF files directly in your web browser without having to download each PDF file to view its contents. Learn more about PDF preview here.
Minor improvements include:
PostgreSQL 11 recognition – Daminion now automatically detects the database engine version and ignores previous releases of PostgreSQL
Line wrapping in Title, Description and custom long-text fields in web client
Bug fixes
Fixed bug when downloading multiple files without a watermark from the web client – the zip archive was empty
Fixed bug when downloading multiple files with a watermark from the web client – the zip archive was downloaded as an HTML file
Fixed bug when Daminion subscription license was displayed incorrectly for Australia and New Zealand
Fixed bug when changing permissions for one user role in the web client resulted in the same change of permissions for other non-admin user roles
Fixed bug when a custom user role without permissions to assign tags could still assign tags to the files via the Properties panel
Fixed bug when Title and Description could not be deleted from files in the web client
Fixed bug when Daminion created unexpected Flag tags when using the Assign tag preset window
Fixed bug when Daminion imported the Versions folder by auto-rescan
Fixed bug when Daminion deleted the original file when checking-in with the option "Delete the local copy after the operation" if the local copy of the file had been deleted externally prior to check-in