Another month is over and we are ready to show you a new version of the Daminion.

You can download the latest Daminion 0.8.1 (306) version on our Download page.
This new version mainly addresses bug-fixes plus we begin to add new functionality and improve the performance
What's new in this version:
Added moving items to another catalog (by drag and drop or via menu)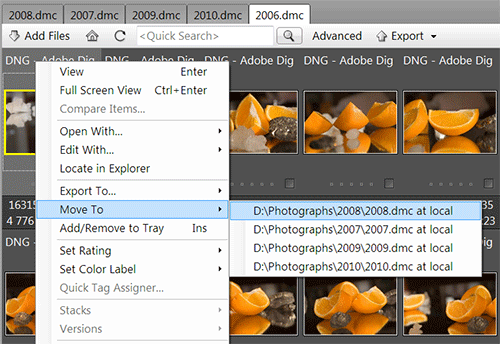 Optimized tag expanding speed for large catalogs
Improved import speed
Added IPTC:Headline (2:105) to the Title's mapping list.
Added HD Photo support
Added ignore letter case when adding a new tag
XMP Metadata will write to PDF if an xmp block is already present in PDF file
Statistic for Saved Searches now calculates correctly
Removed manual tag sorting and moving, now all the tags are sorted alphabetically
Fixed problem with multiple duplicate city values
About 30 minor improvements and bug fixes
Your feedback is very important to us. We appreciated all comments and would love to hear what you think about the new version. Please make comments on our forum or contact us through technical support form.
Getting started with Daminion
Are your corporate digital assets still disorganized or you want to check this? Request a demo and get all your questions answered with one of our resident customer champions.