The challenge of digital transformation continues to plague most companies: customers insist on digital content for product lines. They expect a social media presence and communicate digitally. As more and more companies become digital content publishers, they accumulate a large number of files that need to be effectively managed.
Why do we save, collect and preserve our digital assets and records? Your answer could be: to create and shape the interpretation of your company's brand narrative. Or to provoke a reaction and to shape the interpretation of our content across digital media. It can be as simple as keeping an organized digital archive of company records for easy reference and retrieval, among other reasons. 
In today's marketplace, content has become an integral part of business operations, and managing that content from beginning to end is a critical part of those operations. Authenticity, certainty, and trust in our data's accuracy and usability are fundamental aspects of digital asset management.
Maximize your return on investment by leveraging the power of meaningful, contextual, and categorized metadata. You can help your users understand and experience your brand story when you define their digital experience with the ability to identify, discover, and experience your digital assets. 
Let's look at some of the scenarios and objections you might encounter if you were to consider implementing a bona fide digital asset management system. 
Your digital asset library has reached a critical mass.
When your asset library hits the 20,000 asset mark, you have reached a critical mass. When you reach this volume of assets, it is impossible for human memory to accurately retain the location, content or context of each asset.
Without a system like Daminion Server to accurately tag and describe the content of your library, expect your assets to lose value simply because nobody knows how to access them. Without an in-house system documenting the content of your digital assets, if your team members change, all the information about the asset library they retain in memory leaves your company with them.
Daminion Server is scalable and functions with any size library. No matter how big or small your asset library, the information within your catalogue is a company asset that is useful to all team members.
Digital asset management systems are expensive; we do not have the budget for that.
In our current economy marketing budgets are very tight. Spending the additional budget on digital asset management seems like a waste when you are doing just fine using your file sharing service or shared network folder. On average a marketer spends 65 hours annually searching for digital assets.
Ask yourself "What could I do with an extra 65 hours every year?" That is just under two weeks a year! If you spread that 65 hours out over a team of 5 to 10 users it is easy to note the savings in both productivity and salaries paid.
Companies of all sizes across all industries aim to handle their business processes with maximum efficiency to remain competitive. What good is having all this great digital content when you cannot exploit it efficiently to add value to the organization?
Click here to consult with one of our Daminion experts or generate your quotation online here.
I already use drive/dropbox/box/other file sharing platform for digital asset management. Why should I change?
I am glad you asked. If your drive is anything like mine, the chances are that it's organized exactly like a folder on the desktop (that is to say not organized at all). Using a one-dimensional structure of folders hides your valuable assets in an ocean of files. Searching becomes an onerous task unless you have been very strict about naming your files with meaningful, descriptive filenames.
In conclusion, we can all agree that file-sharing services are not the most eye-catching, usable visual way to search, organize, share and format our digital assets. For a robust experience managing your digital assets, you require a multidimensional taxonomy hosted in an intuitive user interface. As your library grows in size, chaos is guaranteed.
Centralizing your asset library ensures accessibility.
If your assets live in isolation, for example, only manager X of Department A knows where to locate a set of files in an intricate folder system on Dropbox, the knowledge contained in your digital assets is isolated. A DAM system serves as a content hub where digital assets are available to everybody. When manager X is on vacation, sick leave or leaves their position, the files remain accessible to your organization.
Daminion Server architecture is designed to facilitate a centralized, multi-user access, digital asset management environment. Click here to read about the architecture behind Daminion Server.
Where is the value in a DAM?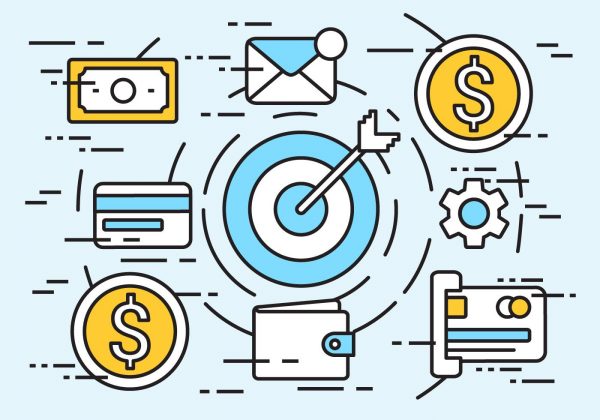 Implementing a digital asset management system adds value to your business because it facilitates the following:
Protect your digital assets from misuse.
Reduce the risk of losing your content forever or wasting resources on recreating existing content.
Easily reuse your content: a dam helps you to organize, lets users find preview share and publish to different channels.
DAM is the foundation for integration with other third-party services.
Ensure proper usage of assets by tracking rights management.
Provide holistic insight into your asset library in its entirety to help assign value to your system.
protect yourself against the loss of institutional knowledge (for example when your staff turns over, content is not discoverable, or you have isolated content between different departments.)
Future proof your content management strategy. DAM is a sensible strategy for your brand and content preserving your brand story for the future.
Do I need a dam system?
Review the checklist below to see if your organization deals with any of the issues listed. If you spot five or more, consider that DAM will inevitably become a part of your organization's workflow.
Your assets are everywhere: some are on a server, some are on individual computers, CDs and DVDs, external hard drives.
Now you are using an unstructured hierarchy of folders and inconsistent file naming conventions.
You spend most of your time searching for your assets as opposed to using them.
Your assets are in such a wide variety of formats, without the right previewing software installed browsing your library is nearly impossible.
You find yourself recreating work because it's easier to find old files.
Often, we repurchase our digital assets because we cannot locate the originals.
Internal teams and partners use incorrect versions or unapproved assets.
Nobody knows if they are working with the "final" version of the asset.
We want to maximize our creative investment by reusing or re-purposing our assets.
We spend most of our time at work doing repetitive tasks such as renaming, converting files between formats or resizing them.
You have become the go-to person because colleagues cannot find assets by themselves.
Your colleagues out in the field need easy access to your asset library.
You struggle to share files between different platforms and devices.
We have the same file saved in different formats, creating unnecessary duplication.
I need to protect our work with a digital watermark before distribution.
[cta-block]