Favorites in the Daminion Web Client allows you to create a temporary selecting of files from different searches to be shared or exported to PDF later on.
To add a file to the Favorites, hover your mouse over a thumbnail and click the heart icon.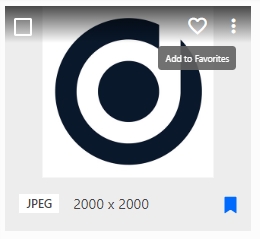 Once at least one file is added to the Favorites, an additional icon appears in the toolbar.

Click the heart icon in the toolbar to display the contents of the Favorites.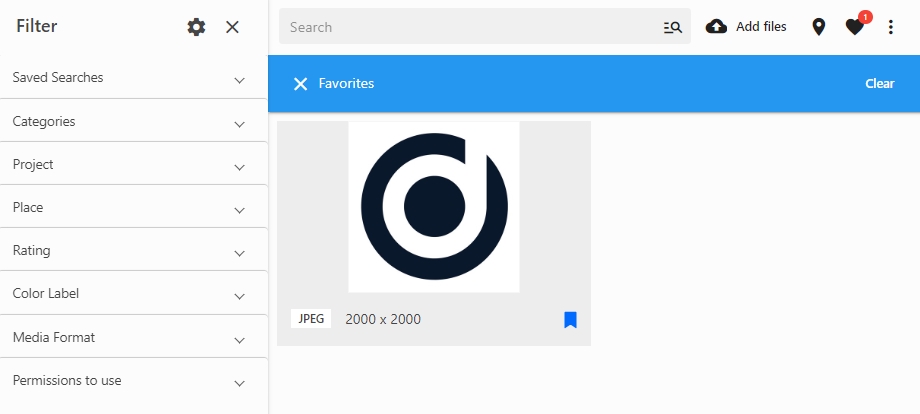 Here you can select your files to download them, create a shared collection, or export them to PDF.
My Lists
Starting with version 8.4, you can create multiple favorites lists for easier management.
To do this, go to your favorites and click on create new list.

Then name your new list and return to the Home screen.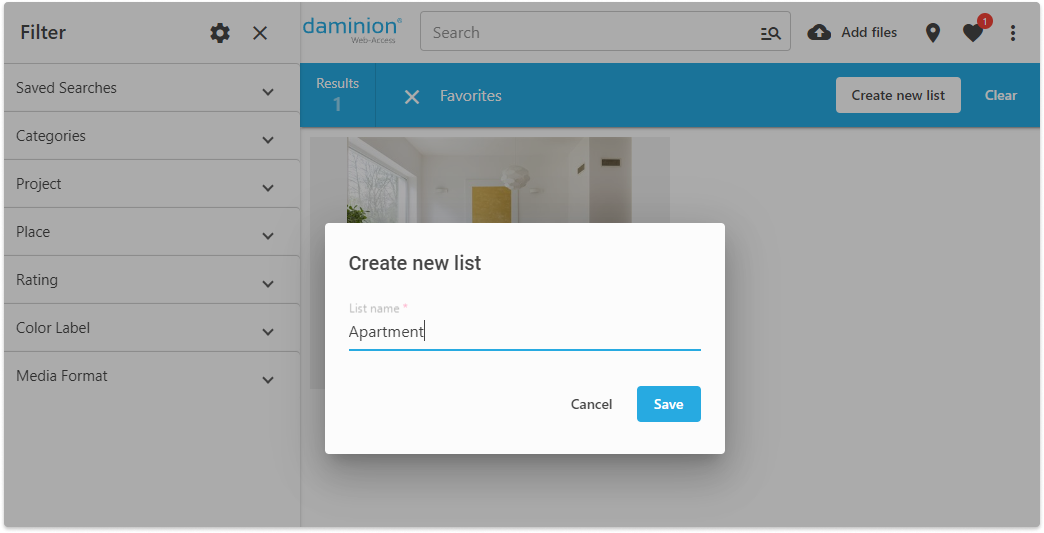 To add to a new list, tap the heart icon and select where you want to add.
You can also select multiple files and add them to lists.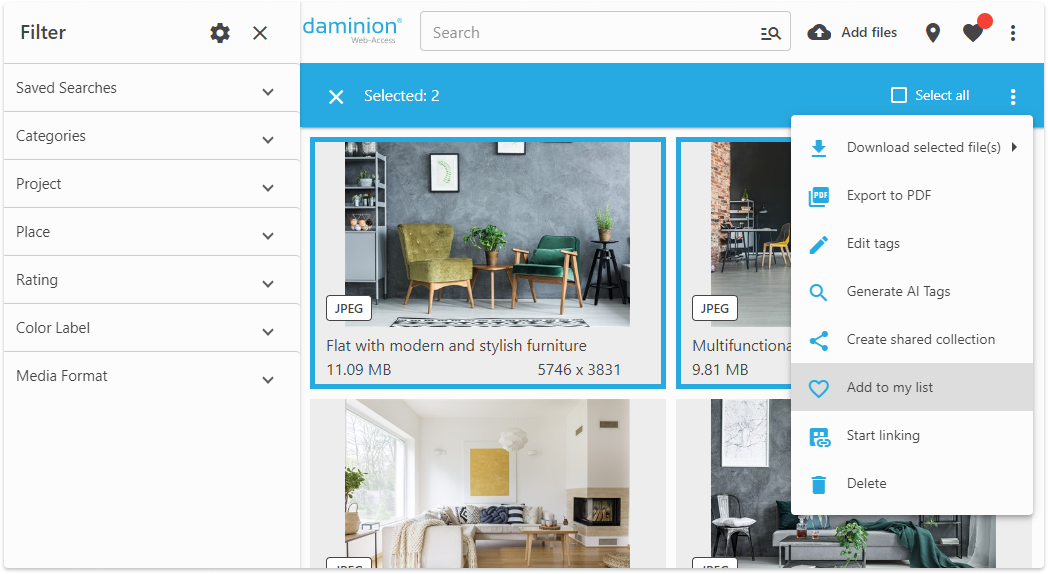 To edit or delete the list, tap the gear icon.