The watermark feature allows you to add a watermark to your images, like the one in the sample below.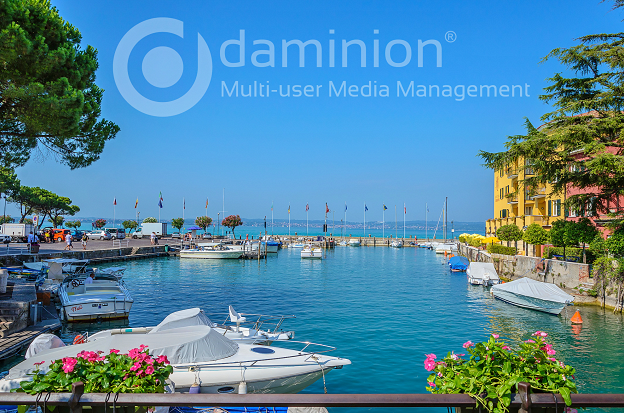 The watermark could be your company logo for example or a bitmap-text containing your copyright information.
To launch the watermark editor, select an image, click the "Export" button in the upper toolbar and select "Copy to Folder" or "Send by Email". In the window that opens, click on the dropdown menu under "Transform" and select "Customize".
You will see the "Customize Export Presets" dialog as shown in the screenshot below. Press the "Add Watermark" dropdown menu and select "Customize…". For instructions on how to customize export presets, please refer to Customized Export Presets.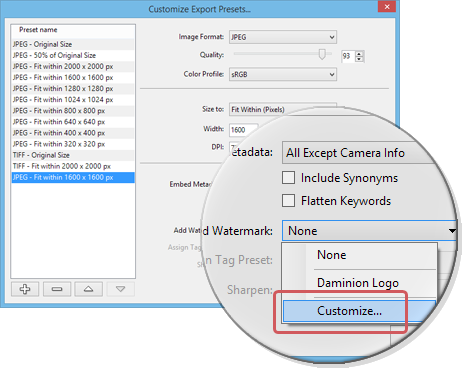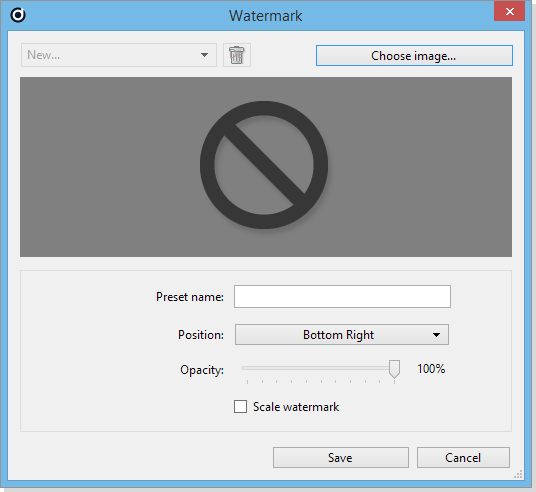 To create a new watermark preset, click "Choose Image…" in the top right-hand corner of the dialog box and select an image from your computer hard drive.
Enter a descriptive name in the "Preset Name" box (one that helps you remember the watermark setting for later use).
Use the "Position" button to place the watermark where you want it to appear over the master image and set the watermark's transparency with the "Opacity" slider – the lower the value, the more transparent the watermark. If your chosen watermark image is larger than the master image, check the "Scale Watermark" option to resize it automatically.
Your final settings should look something like the ones in the screenshot below.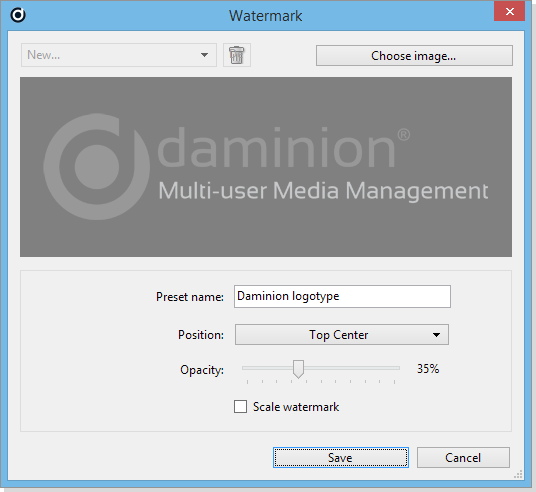 Click the "Save" button to save your watermark preset. The dialog will close and the newly created watermark will appear in the "Add Watermark" dropdown list in the "Customize Export Presets…" dialog. You can now add this watermark preset to your preset export settings.
After the final export, all your images will contain your selected watermark.