The Export to PDF option allows you to create contact sheets of your images that you can print or save in a PDF file.
Creating a contact sheet
In the Browser window, select the images you want to place in the PDF contact sheet.
On the toolbar, navigate to Export and select Export to PDF.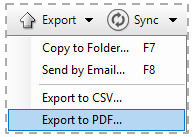 The Export to PDF dialog window opens.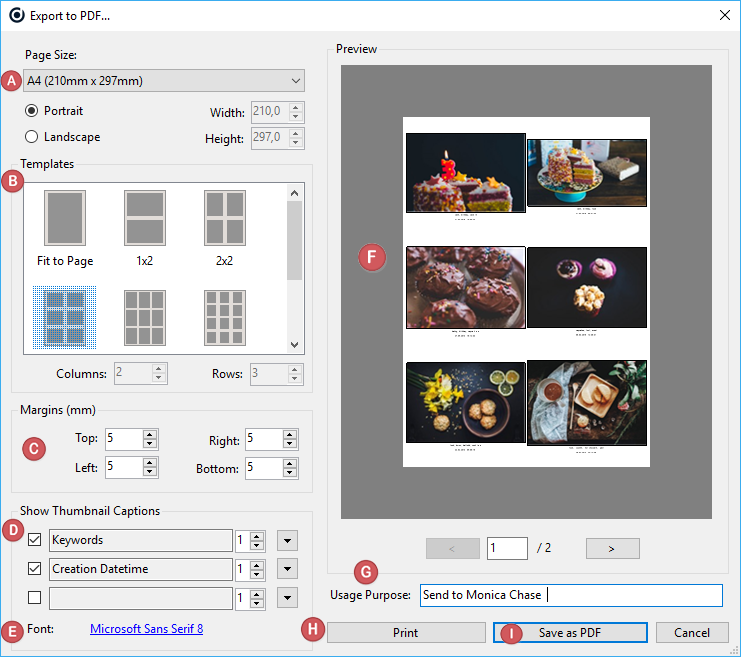 Select paper size and orientation.

Select the number of images that will appear on one page.

Set the PDF page margins.

Define thumbnail captions. First, check the appropriate boxes, and then from the drop-down list, select the tags whose details will be displayed below the pictures.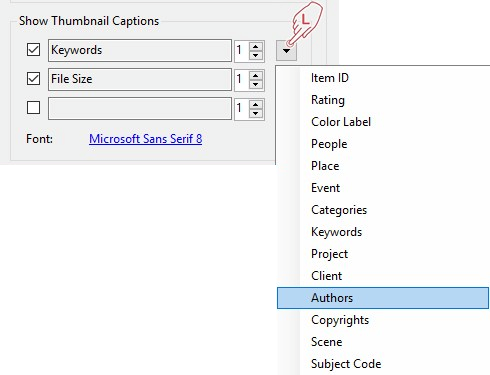 The currently selected tag appears at the top of the tag list with a checkmark.

Use the number pad to the right of the keyword to specify how many rows should be displayed for each tag.

Specify font style, size, and color.
Preview of the current layout. If you have selected more images than can be enclosed on one page, they are automatically carried over to the following pages. You can then switch back and forth between pages using the arrow keys under the layout preview.

Specify who can use the contact sheet, where and for what purpose.

  Press Print to print the layout.

Press Save as PDF to create a PDF file.